Invite someone to church online - live!
---
___________________________________________________________________________________________________
November 27, 2022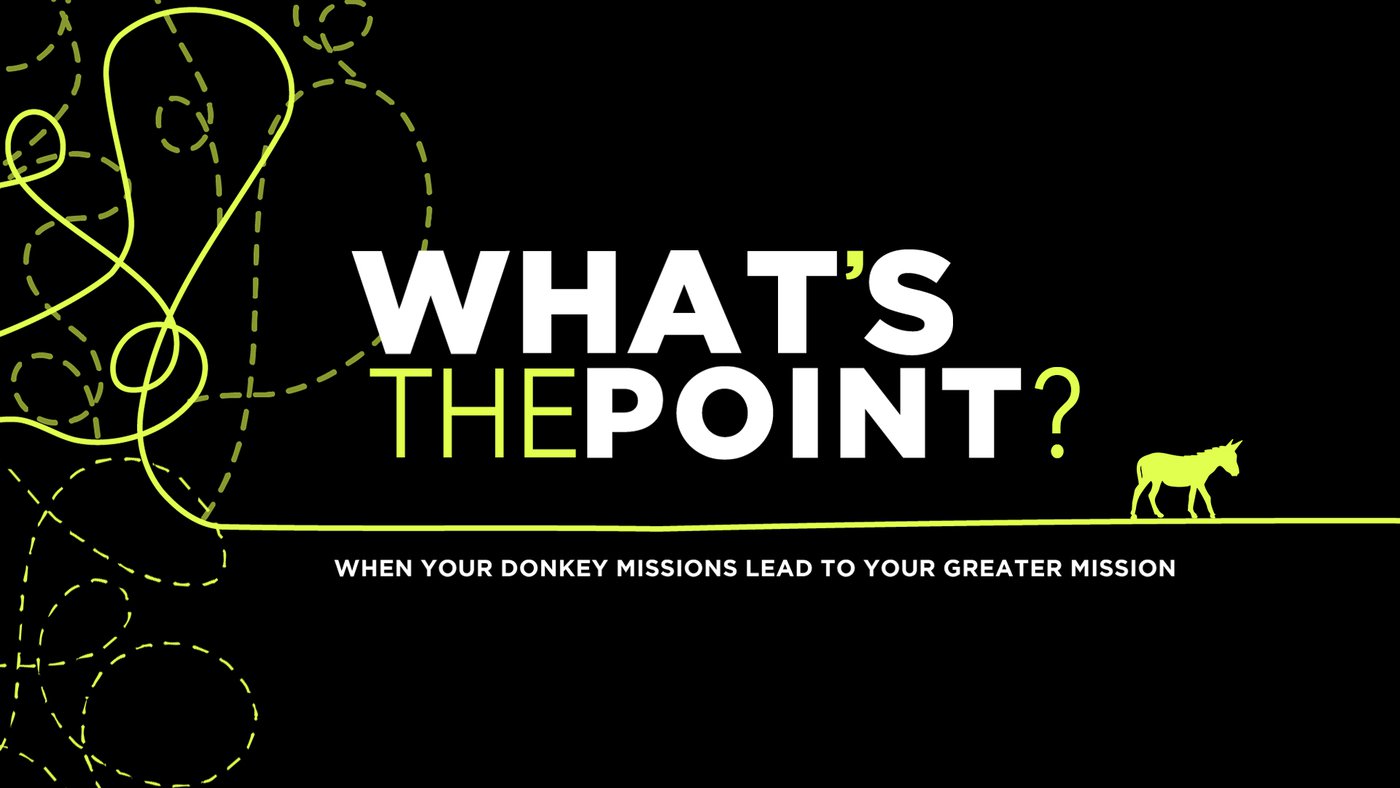 Don't Go Alone!
1 Samuel 9:2-4 (NIV)
2 Kish had a son named Saul, as handsome a young man as could be found anywhere in Israel, and he was a head taller than anyone else. 3 Now the donkeys belonging to Saul's father Kish were lost, and Kish said to his son Saul, "Take one of the servants with you and go and look for the donkeys." 4 So he passed through the hill country of Ephraim and through the area around Shalisha, but they did not find them. They went on into the district of Shaalim, but the donkeys were not there. Then he passed through the territory of Benjamin, but they did not find them.
1. We Were Not Created To Do Life Alone
2. We Need Friends At Pivotal Moments In Our Mission
1 Samuel 9:5 (NIV)
When they reached the district of Zuph, Saul said to the servant who was with him, "Come, let's go back, or my father will stop thinking about the donkeys and start worrying about us."
Proverbs 27:6a (NIV)
Wounds from a friend can be trusted
3. The Only Way To Have A Friend At The Pivotal Moments Is To Have Them In The Mundane Moments!
Psalm 23:1-2 (NIV)
1 The Lord is my shepherd, I lack nothing. 2 He makes me lie down in green pastures, he leads me beside quiet waters
Luke 9:57a (NIV)
As they were walking along the road...
Mark 10:32a (NIV)
They were on their way up to Jerusalem...
4. Friends Provide Something We Lack That We Cannot Produce Ourselves
1 Samuel 9:7-8 (NIV)
7 Saul said to his servant, "If we go, what can we give the man? The food in our sacks is gone. We have no gift to take to the man of God. What do we have?" 8 The servant answered him again. "Look," he said, "I have a quarter of a shekel of silver. I will give it to the man of God so that he will tell us what way to take."
Ecclesiastes 4:9-10 (NIV)
9 Two are better than one, because they have a good return for their labor: 10 If either of them falls down, one can help the other up. But pity anyone who falls and has no one to help them up.
A Few Action Steps
Get friends that encourage you towards God, not away from Him.
Lean towards relationships, not away from them.
Stop resisting wise counsel and embrace it, even when it's hard.
---