Invite someone to church online - live!
---
___________________________________________________________________________________________________
June 4, 2023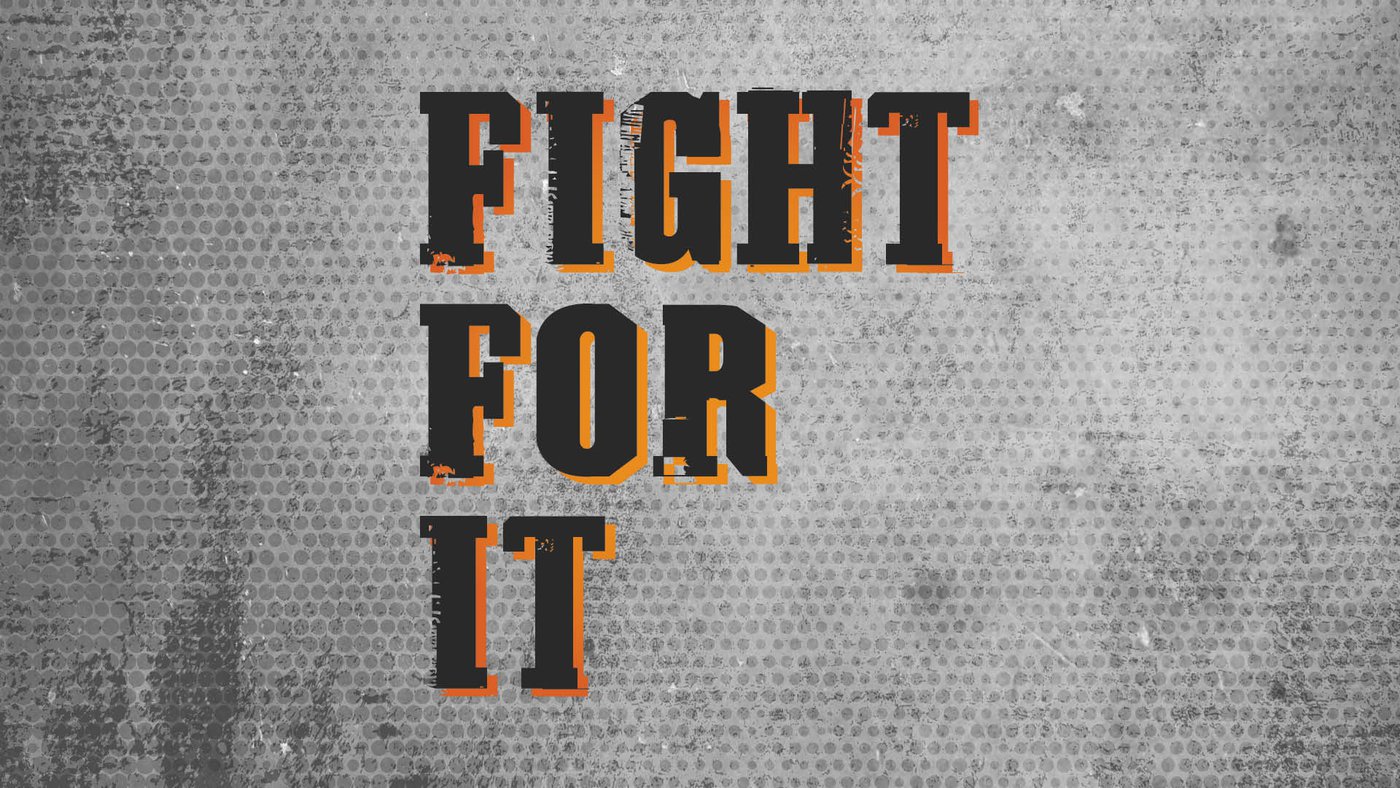 Fight For It - Armed and Dangerous
Ephesians 6:10-17 (TLB)
10 Last of all I want to remind you that your strength must come from the Lord's mighty power within you. 11 Put on all of God's armor so that you will be able to stand safe against all strategies and tricks of Satan. 12 For we are not fighting against people made of flesh and blood, but against persons without bodies—the evil rulers of the unseen world, those mighty satanic beings and great evil princes of darkness who rule this world; and against huge numbers of wicked spirits in the spirit world.
13 So use every piece of God's armor to resist the enemy whenever he attacks, and when it is all over, you will still be standing up.
14 But to do this, you will need the strong belt of truth and the breastplate of God's approval. 15 Wear shoes that are able to speed you on as you preach the Good News of peace with God. 16 In every battle you will need faith as your shield to stop the fiery arrows aimed at you by Satan. 17 And you will need the helmet of salvation and the sword of the Spirit—which is the Word of God.
Ephesians 6:17-18 (NIV)
17 Take the helmet of salvation and the sword of the Spirit, which is the word of God.
18 And pray in the Spirit on all occasions with all kinds of prayers and requests. With this in mind, be alert and always keep on praying for all the Lord's people.
Some of the things you've prayed for haven't happened. WHY NOT?
Psalm 13:1 (NIV)
How long, Lord? Will you forget me forever? How long will you hide your face from me?
Habakkuk 1:2a (NIV)
How long, Lord, must I call for help, but you do not listen?
PERHAPS...God Answered "No"
PERHAPS...You Don't Know God As Well As You Think You Do
1 John 5:14 (NIV)
This is the confidence we have in approaching God: that if we ask anything according to his will, he hears us.
John 14:14 (NIV)
You may ask me for anything in my name, and I will do it.
PERHAPS...Something In You Needs To Change
1 John 3:21-22 (NIV)
21 Dear friends, if our hearts do not condemn us, we have confidence before God 22 and receive from him anything we ask, because we keep his commands and do what pleases him.
James 4:3 (NIV)
When you ask, you do not receive, because you ask with wrong motives, that you may spend what you get on your pleasures.
PERHAPS...Your Relationship With God Is Off
Psalm 66:18 (NIV)
If I had cherished sin in my heart, the Lord would not have listened;
Proverbs 28:9 (NIV)
If anyone turns a deaf ear to my instruction, even their prayers are detestable.
James 5:16b (NIV)
The prayer of a righteous person is powerful and effective.
PERHAPS...You Are Just Too Impatient
Hebrews 6:13-15 (NIV)
...God made his promise to Abraham...And so after waiting patiently, Abraham received what was promised.
PERHAPS...You Are Treating Others Wrongly
1 Timothy 2:8 (NIV)
Therefore I want the men everywhere to pray, lifting up holy hands without anger or disputing.
1 Peter 3:7 (NIrV)
Husbands, consider the needs of your wives. They are weaker than you. So treat them with respect. Honor them as those who will share with you the gracious gift of life. Then nothing will stand in the way of your prayers.
Mark 11:25 (NIV)
And when you stand praying, if you hold anything against anyone, forgive them, so that your Father in heaven may forgive you your sins."
PERHAPS...You Need To Fight For It
Daniel 10:2-3 (NIV)
2 At that time I, Daniel, mourned for three weeks. 3 I ate no choice food; no meat or wine touched my lips; and I used no lotions at all until the three weeks were over.
Psalm 18:34 (NIV)
He trains my hands for battle; my arms can bend a bow of bronze.
2 Peter 1:3 (NIV)
His divine power has given us everything we need for a godly life through our knowledge of him who called us by his own glory and goodness.
2 Corinthians 10:4 (NIV)
The weapons we fight with are not the weapons of the world. On the contrary, they have divine power to demolish strongholds.
What Are Our Weapons?
1. Our Words
Proverbs 18:21a (NIV)
The tongue has the power of life and death
I Am Not Living For Myself, I Am Living To Serve.
I Am Not Holding Grudges, I Forgive Quickly.
I Am Not Managing Sin, I Am Walking In Freedom.
I Am Not Alone, I Am A Vital Part Of The Family Of God.
I Am Not Looking At People As My Problem, They Are My Purpose.
I Am Not Giving Up, I Am Just Getting Started.
2. Praise And Worship
3. Word Of God
2 Corinthians 10:5a (NLT)
We destroy every proud obstacle that keeps people from knowing God.
4. Agreement In Prayer
Matthew 18:19-20 (NIV)
19 "Again, truly I tell you that if two of you on earth agree about anything they ask for, it will be done for them by my Father in heaven. 20 For where two or three gather in my name, there am I with them."
5. The Name Of Jesus
Luke 10:17 (NIV)
The seventy-two returned with joy and said, "Lord, even the demons submit to us in your name."
6. Applying The Blood Of Jesus
1 Corinthians 15:57 (NIV)
But thanks be to God! He gives us the victory through our Lord Jesus Christ.
Revelation 12:11 (NIV)
They triumphed over him by the blood of the Lamb and by the word of their testimony; they did not love their lives so much as to shrink from death.
James 4:7 (NIV)
Submit yourselves, then, to God. Resist the devil, and he will flee from you.
---