Invite someone to church online - live!
---
___________________________________________________________________________________________________
February 5, 2023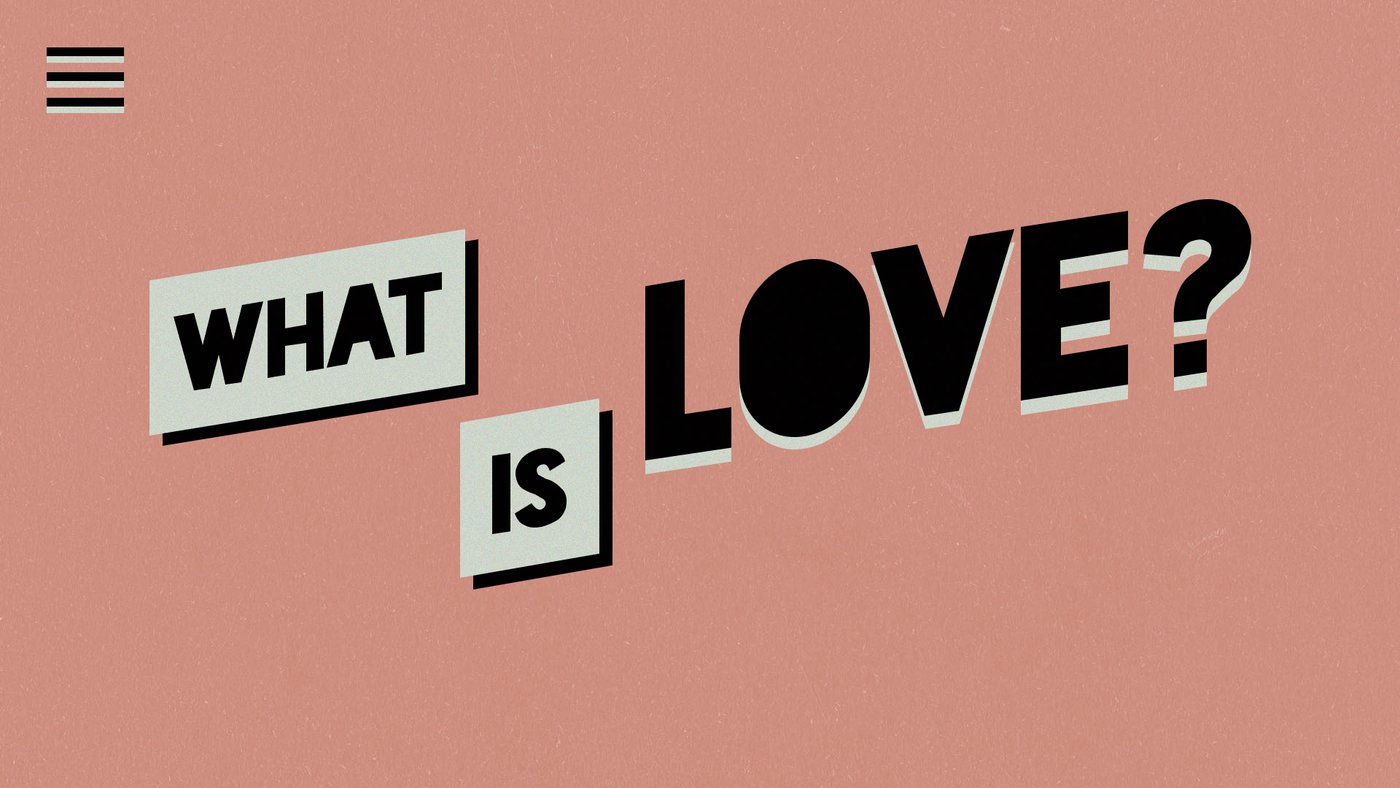 What is it? Types of Love
1 John 4:8b (NIV)
God is love.
1 John 3:8b (NLT)
But the Son of God came to destroy the works of the devil.
3 Things The World Thinks Love Is
1. Lust
2. Like
3. A Feeling
1 John 4:8b (NIV)
God is love.
4 Different Kinds of Love
1. "Phileo" - Friendship Love
2. "Storge" - Family Love
3. "Eros" - Sexual Love
4. "Agape" - Love Without Conditions
John 3:16 (NIV)
For God so [agape] loved the world that he gave his one and only Son, that whoever believes in him shall not perish but have eternal life.
Romans 5:8 (NIV)
But God demonstrates his own [agape] love for us in this: While we were still sinners, Christ died for us.
1 John 4:11 (NIV)
Dear friends, since God so [agape] loved us, we also ought to [agape] love one another.
1 Corinthians 13:4-8a (NIV)
Love is patient, love is kind. It does not envy, it does not boast, it is not proud.
It does not dishonor others, it is not self-seeking, it is not easily angered, it keeps no record of wrongs.
Love does not delight in evil but rejoices with the truth.
It always protects, always trusts, always hopes, always perseveres.
Love never fails.
1 John 4:10 (NIV)
This is love: not that we loved God, but that he loved us and sent his Son as an atoning sacrifice for our sins.
---